The Links feature allows you create a list of webpages and/or files to load in the app or in a separate browser window.
Adding Links or Files
To create a new Link item, select the + New button in the top right of the screen.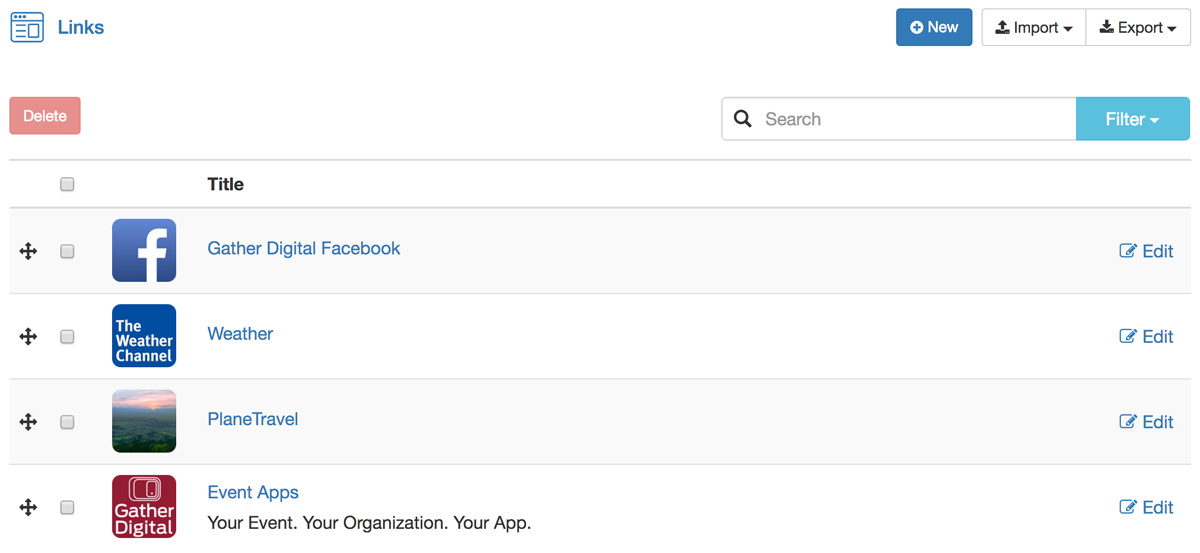 Editing Links
Available link options:
Name: The Link Name will appear in your list of links.
URL or File: Choose URL from the dropdown if you are linking to a website URL. Choose File if you are linking to a PDF or other document that you will upload.
URL: Enter the URL of the webpage you are linking to here.
Load this link in an external browser: Checking this box opens the webpage outside of the app in the web browser. You only need to do this if you are linking to a webpage with a payment processor on it.
Icon: Appears on the list of links next to the Link name. Recommended Size: 300px x 300px (png).
Description: Appears beneath the link name in the list of links.
Participant Type: If you are using participant types, only users with the participant type set on the link will get to see that link item.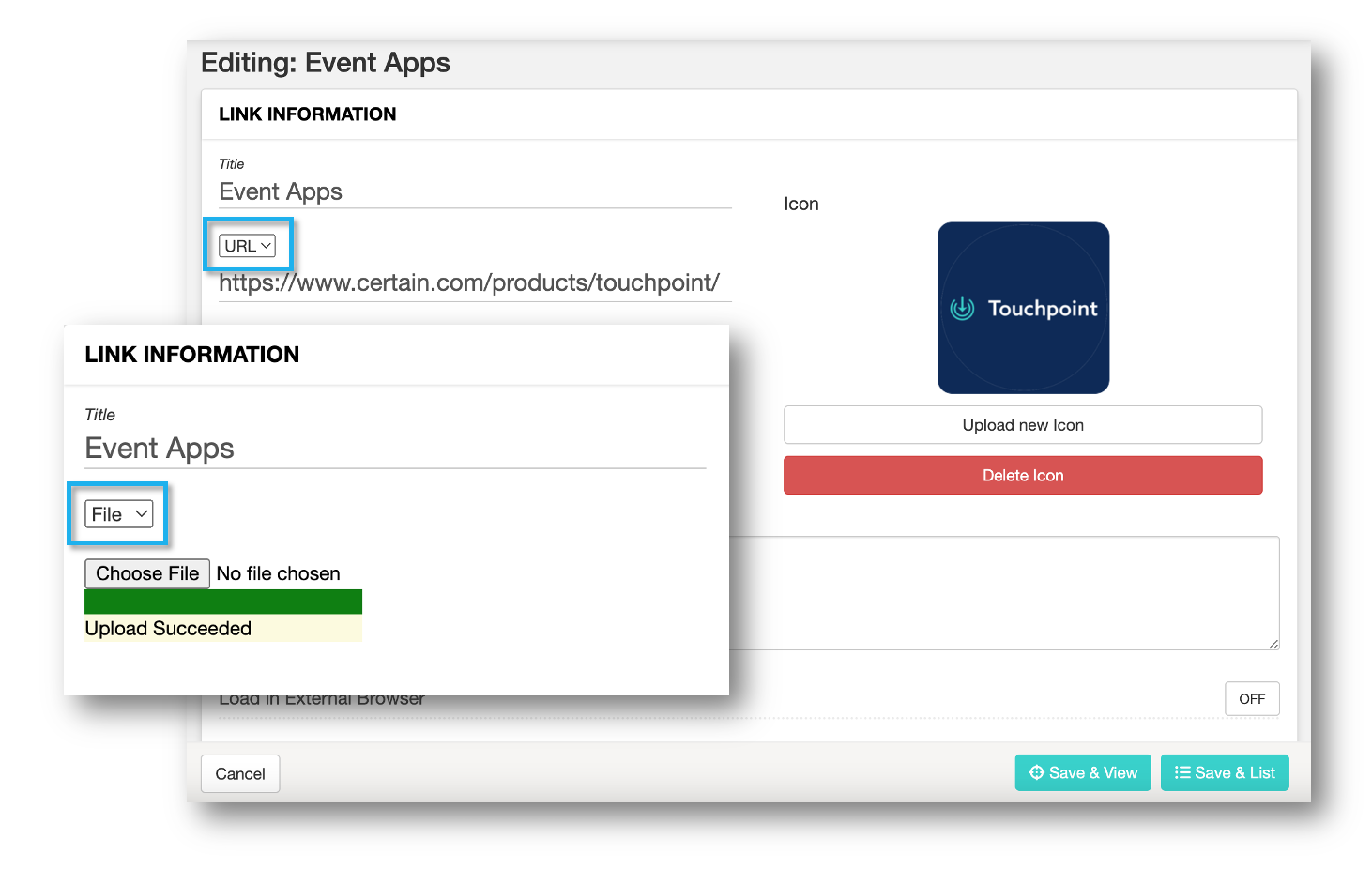 In App Display
File Open In App