Attendees can post photos or discussion posts to the activity feed in the app. You can also choose to pull social content from other app features to be included on the activity feed.
This article covers the following topics:
Activity Feed Feature Settings
Event Design > Features & Menu
Feature content to include in the Activity Feed:
Select the features you'd like to pull comments or posts from to populate the Activity Feed. Pulling content from other features within the app is optional. The Activity Feed may be populated solely by comments and photos made to the Activity Feed directly.

Features with social content:
Agenda (Comments)
Activity Feed (Videos, Photos, Posts & Comments)
Discussion Board (Posts & Comments)
Photos (Photos & Comments)
Videos (Videos & Comments)
Exhibitors (Comments)
News (Comments)
Allow Users to add content Allows attendees to post to the Activity Feed. Turning this setting off is useful if you wish for the Activity feed to act as a read only roll-up of social activity across other features.
Allow likes on items in the Activity Feed: Use this setting to add or remove the like count from items in the Activity Feed.
Allow Comments: Allows users to add comments to items posted on the Activity Feed.
Moderate Content: With moderation turned on a moderator must approve every post from the Activity Feed page in the CMS.
Send a notification to the author when a comment is added: Sends author a push notification when another user comments on their Activity Feed post.
Send a notification to other commenters when a comment is added: Sends a push notification to all users that have commented on a particular post as new comments are added.
Activity Feed Home Screen Panel Settings
Event Design > Phone Home Layout
Tap the Activity Feed button to add the panel to your home screen layout. From the home screen panel attendees can view the most recent social activity and post photos, videos, & comments directly from the home screen of the event.
Activity Feed Moderation
Left Side Navigation Menu > Activity Feed
When moderating Activity Feed content, the default is to display all posts. Use the feature names listed on the left to filter based on the feature your social activity is coming from (if the Activity feed is pulling from multiple features).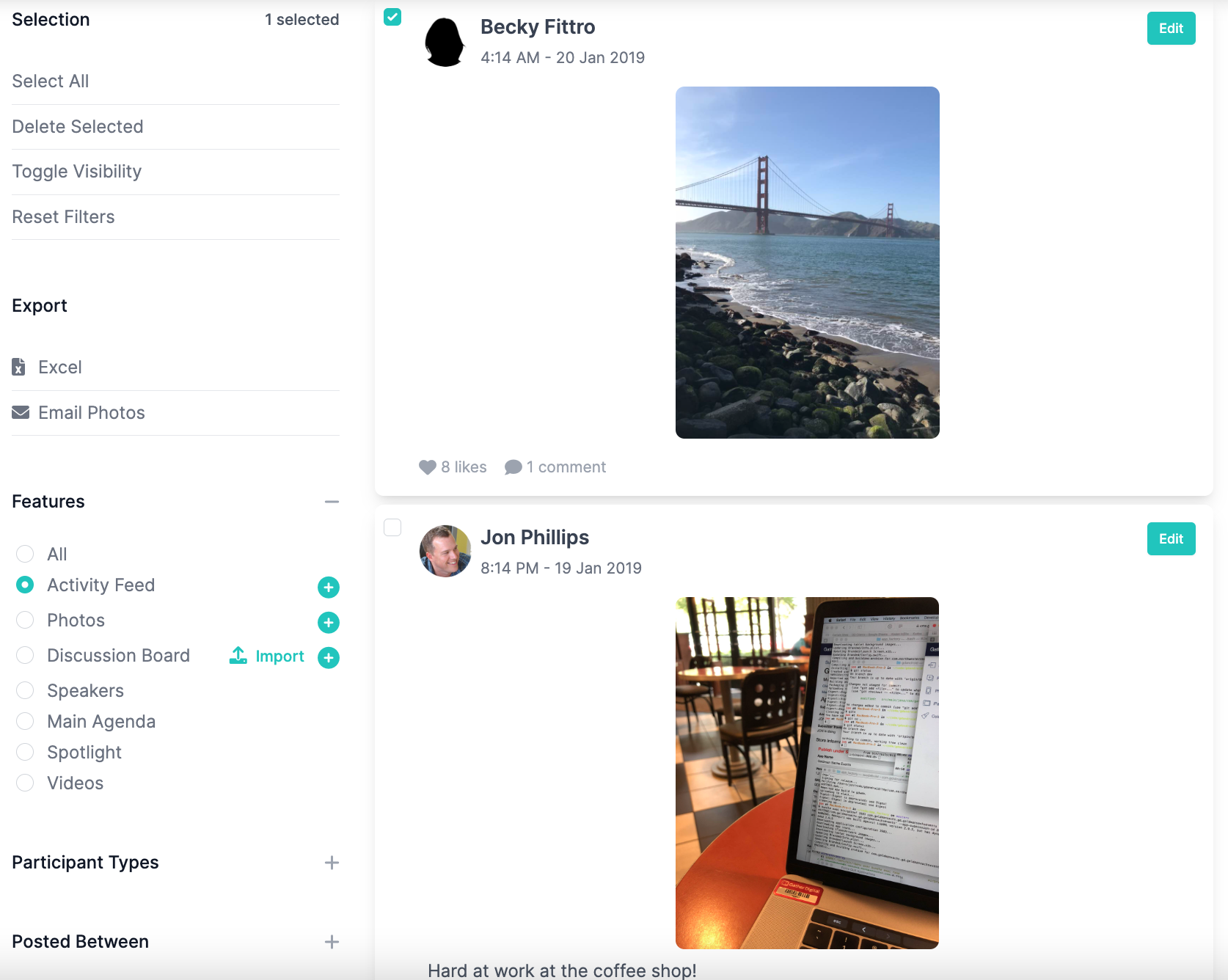 To moderate content, first select the checkbox next to the item or items you wish to moderate and then click "Delete Selected" to permanently remove the item, or click "Toggle Visibility" to hide or show content without permanently deleting.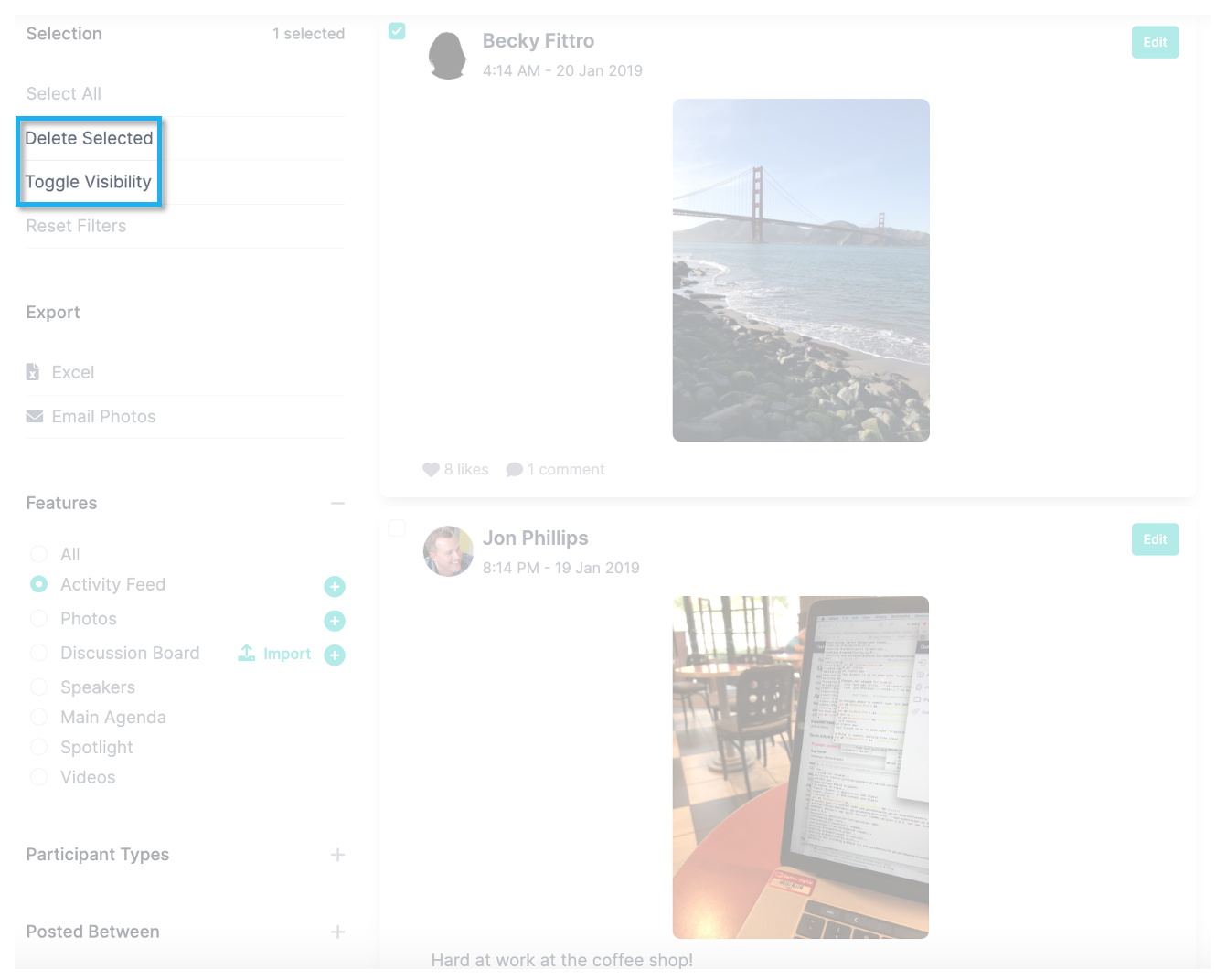 You can also filter by date by clicking the + next to Posted Between. Enter the dates you want to filter based on when your social activity was posted.