Related Links let you attach reading materials or presentations to the following resources:
Agenda Sessions
Attendees
Showcase/Exhibitors
News Stories
To-Do Tasks
Video Instructions
Related Links appear as a tappable item in the detail view of the app: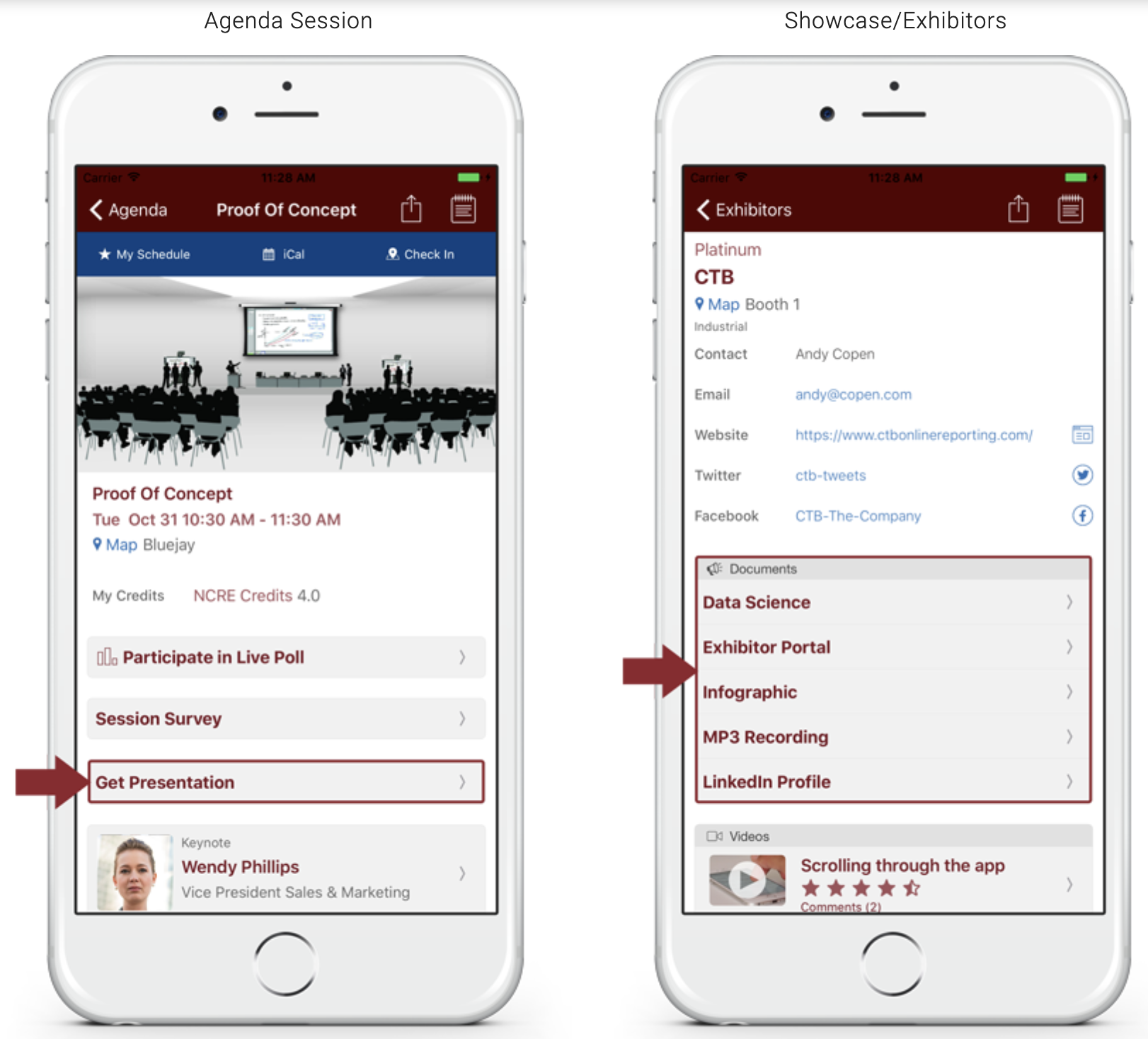 From the Agenda page in the CMS select edit next to the session you'd like to add a related link to
Then, select Add Related Link under the "Links and Attachments" section to add your attachment to the session.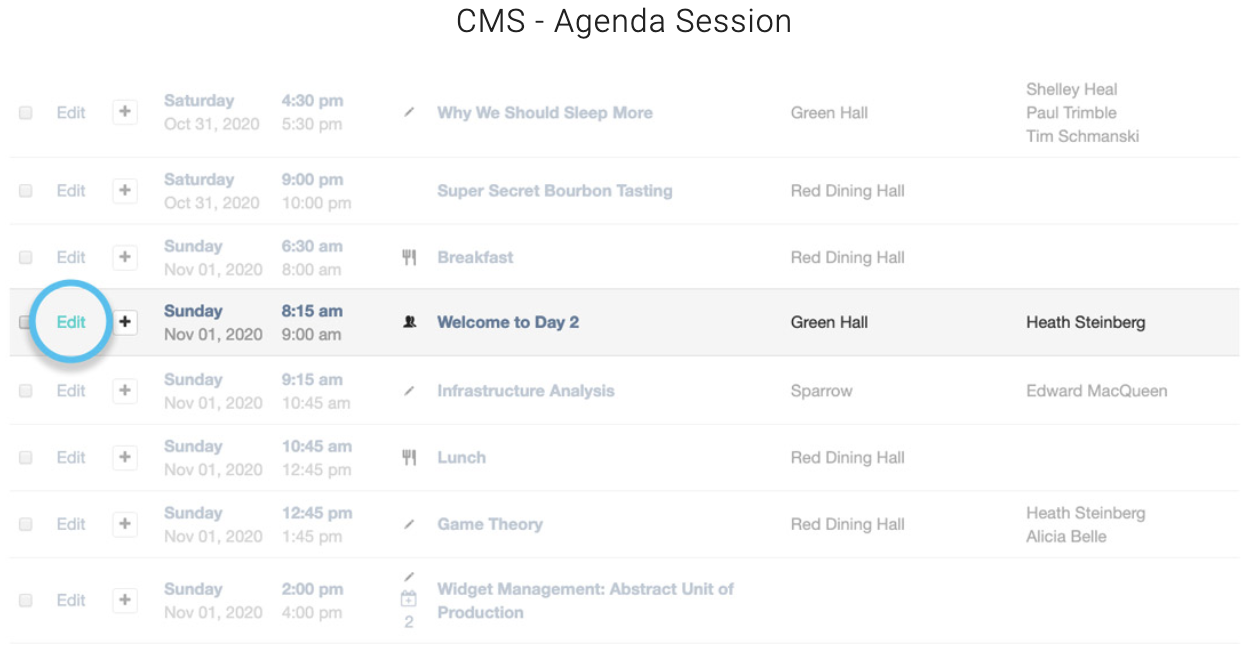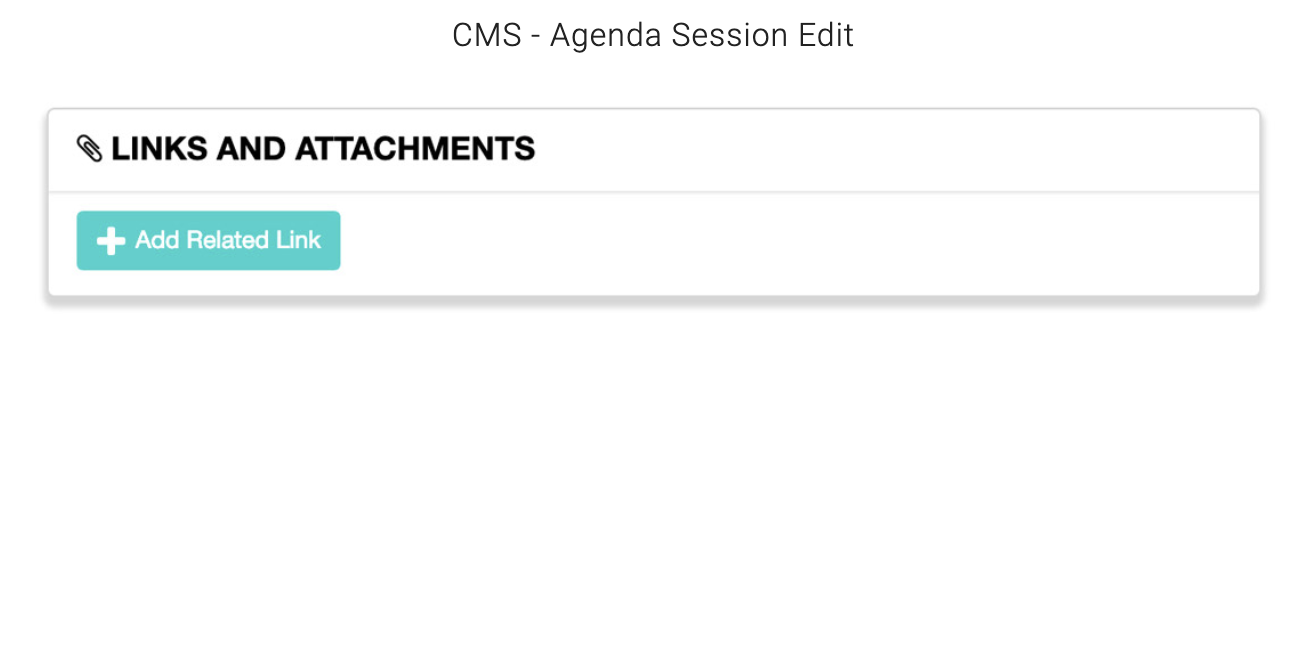 Files vs URL Links
When adding related links, you may choose to upload a file from your computer or link to a url on the web. When uploading a file, make sure to wait until the upload has succeeded before saving. Attachments may take several minutes to process and become available in the app itself. The option to load in an external browser is only necessary if you are linking to pages which accept or promote monetary transactions.
CMS - Related Link File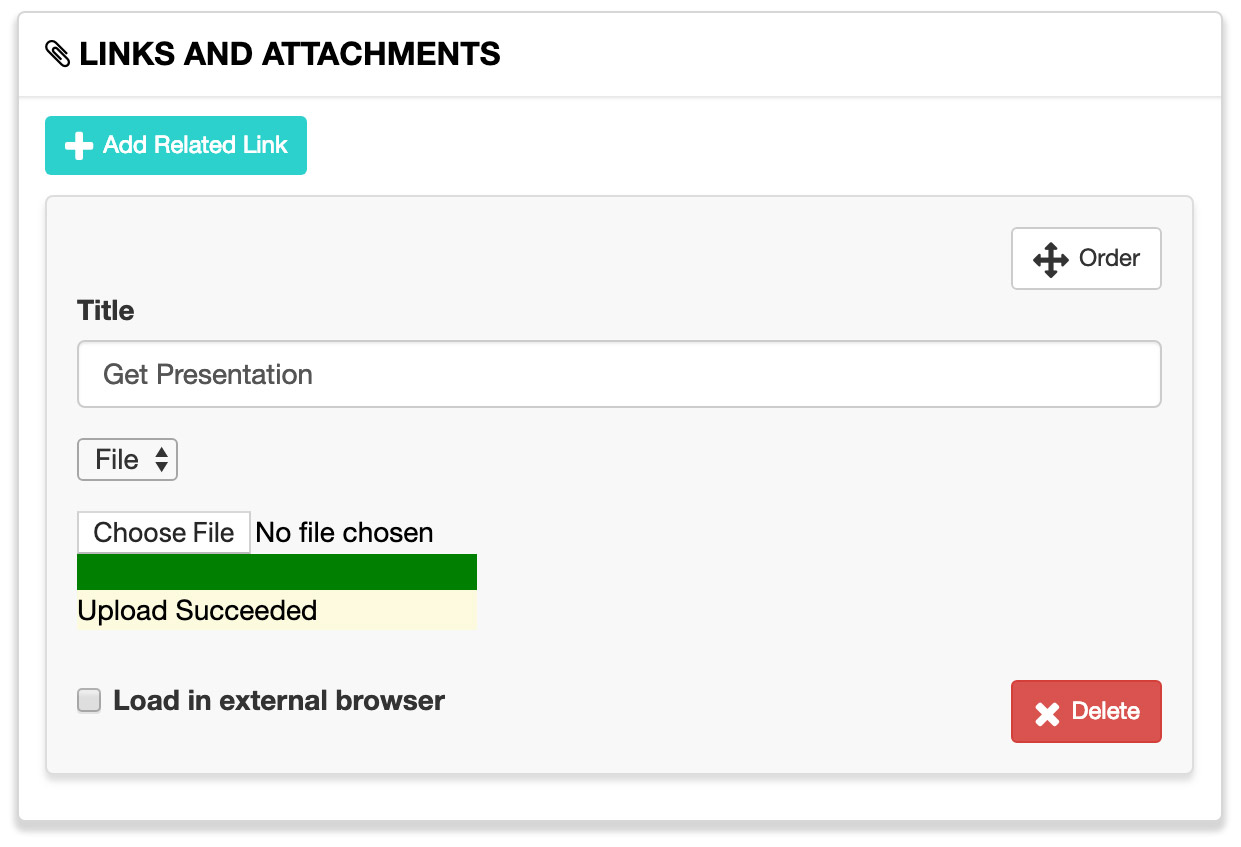 CMS - Related Link URL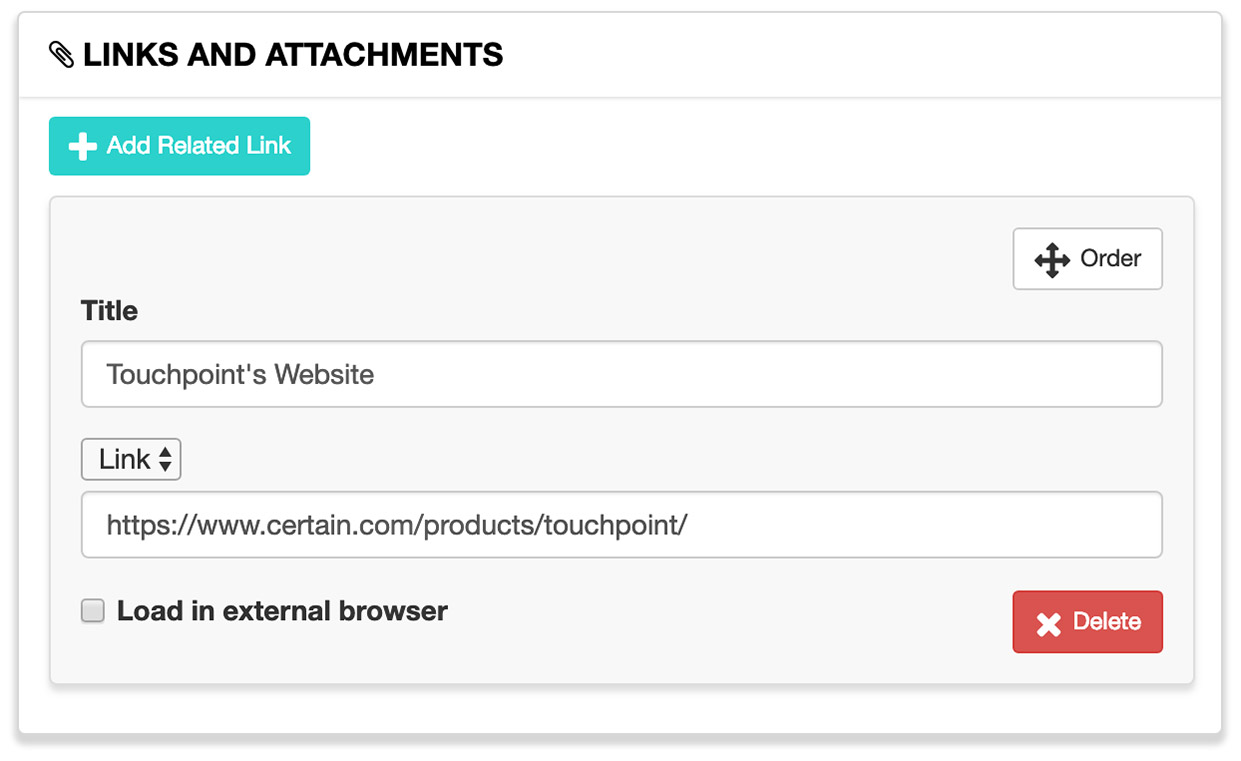 Adding related links to your showcase/exhibitors or sponsor button works the same as attaching a resource to an agenda session.
Select the +Add Related Link button to attach a new file or link. Choose file from the dropdown when uploading files from your computer and link from the dropdown when linking to a webpage url. Drag and drop the Order button to change the order in which related links appear in the app.