With the Contact Exchange feature, attendees create their own virtual business cards with photo, logo and color choice. Then they share with other attendees by simply scanning the QR code within the app. So easy! Scanned cards can even be imported directly into the phone's contacts.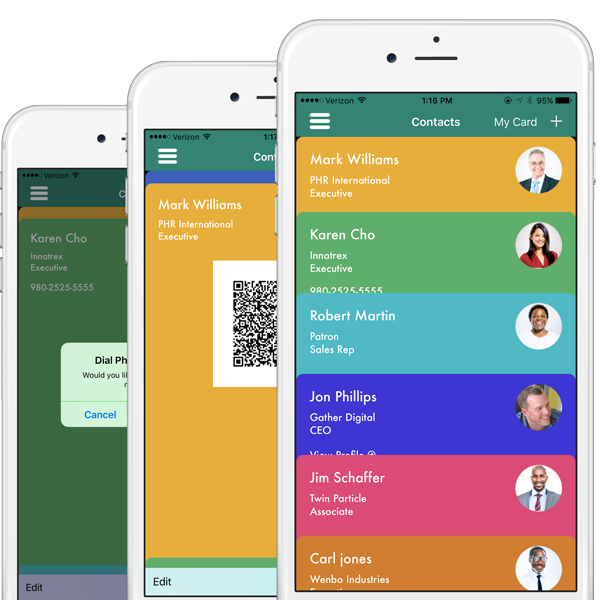 Touchpoint admins can add the Contacts feature on the Features/Menu page in the Touchpoint CMS.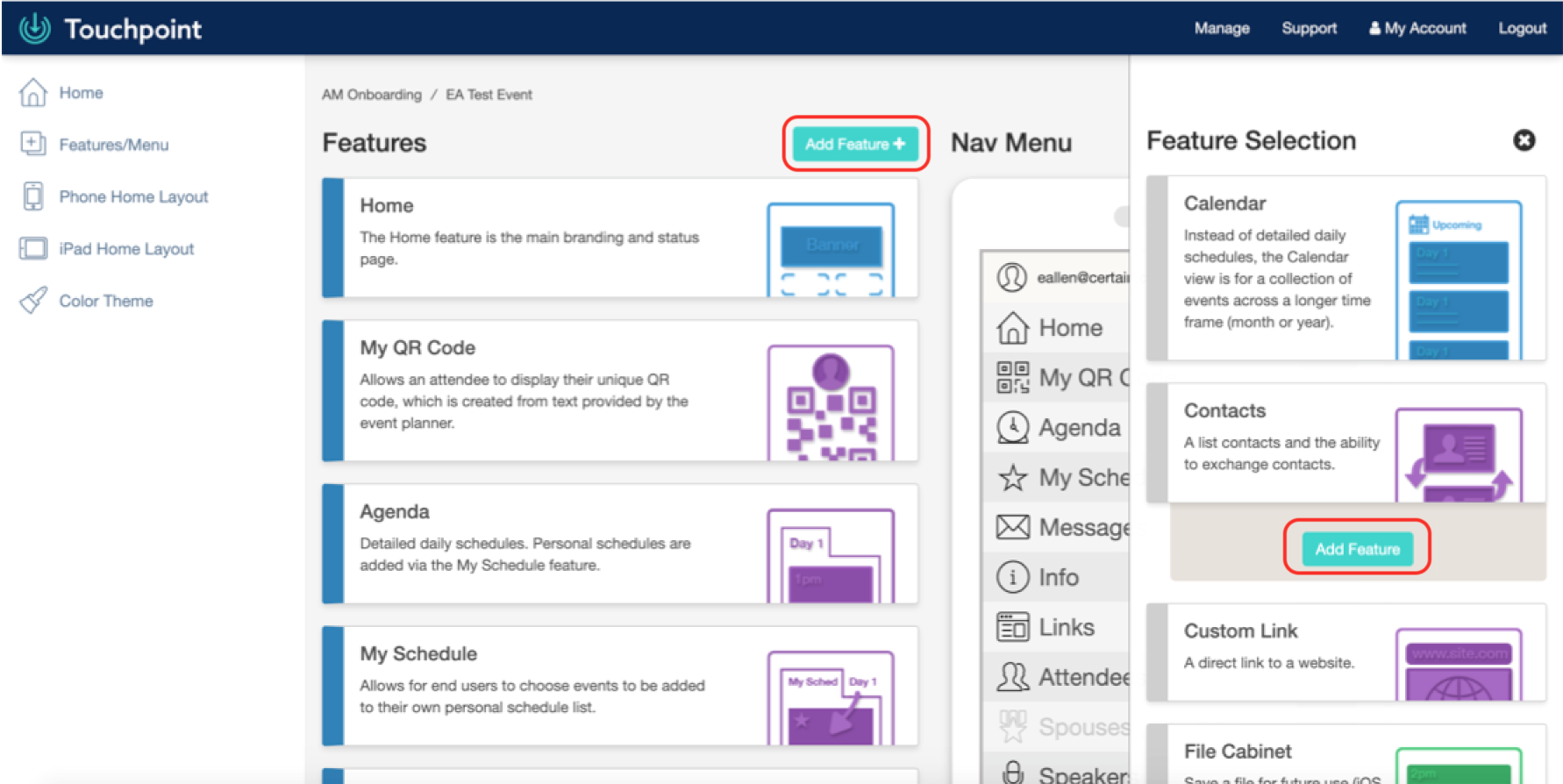 The "Contacts" feature is a button on the navigation menu in the app.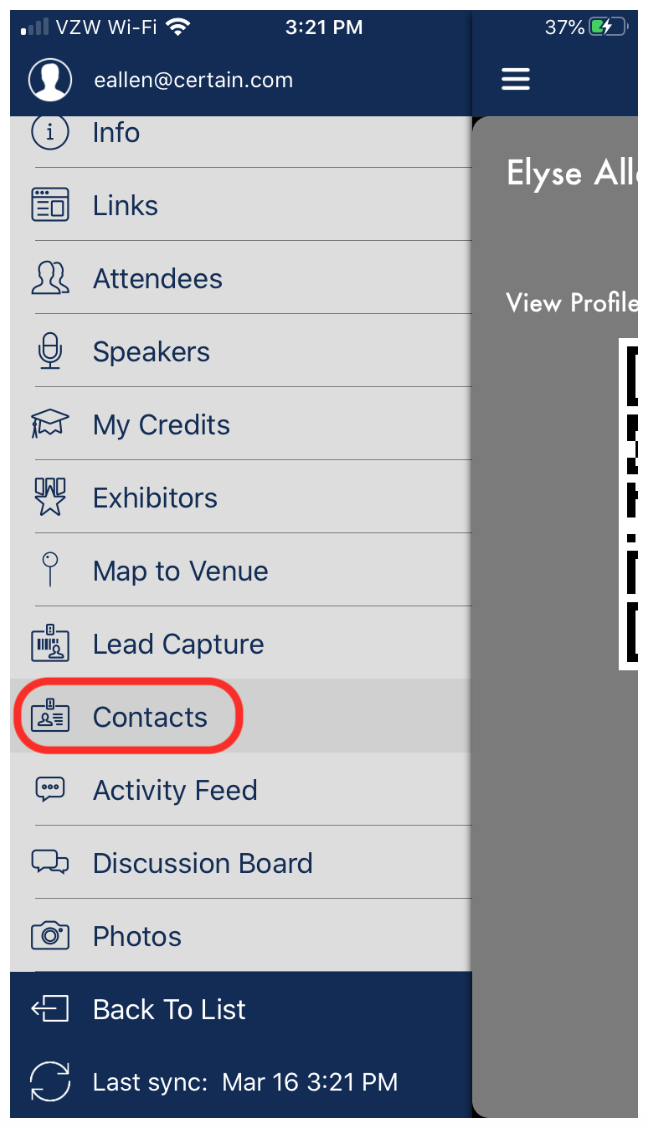 The attendee's "My Card" under the Contacts button has a QR Code on it. This QR Code is auto-generated by the app and formatted specifically for the "Contacts" feature. It is NOT connected to the External Matching Code / QR Code source field on the Attendee profile in Touchpoint.
The attendee can edit their "My Card" by selecting "My Card", then tapping "Edit". They can tap "Save" to save their changes.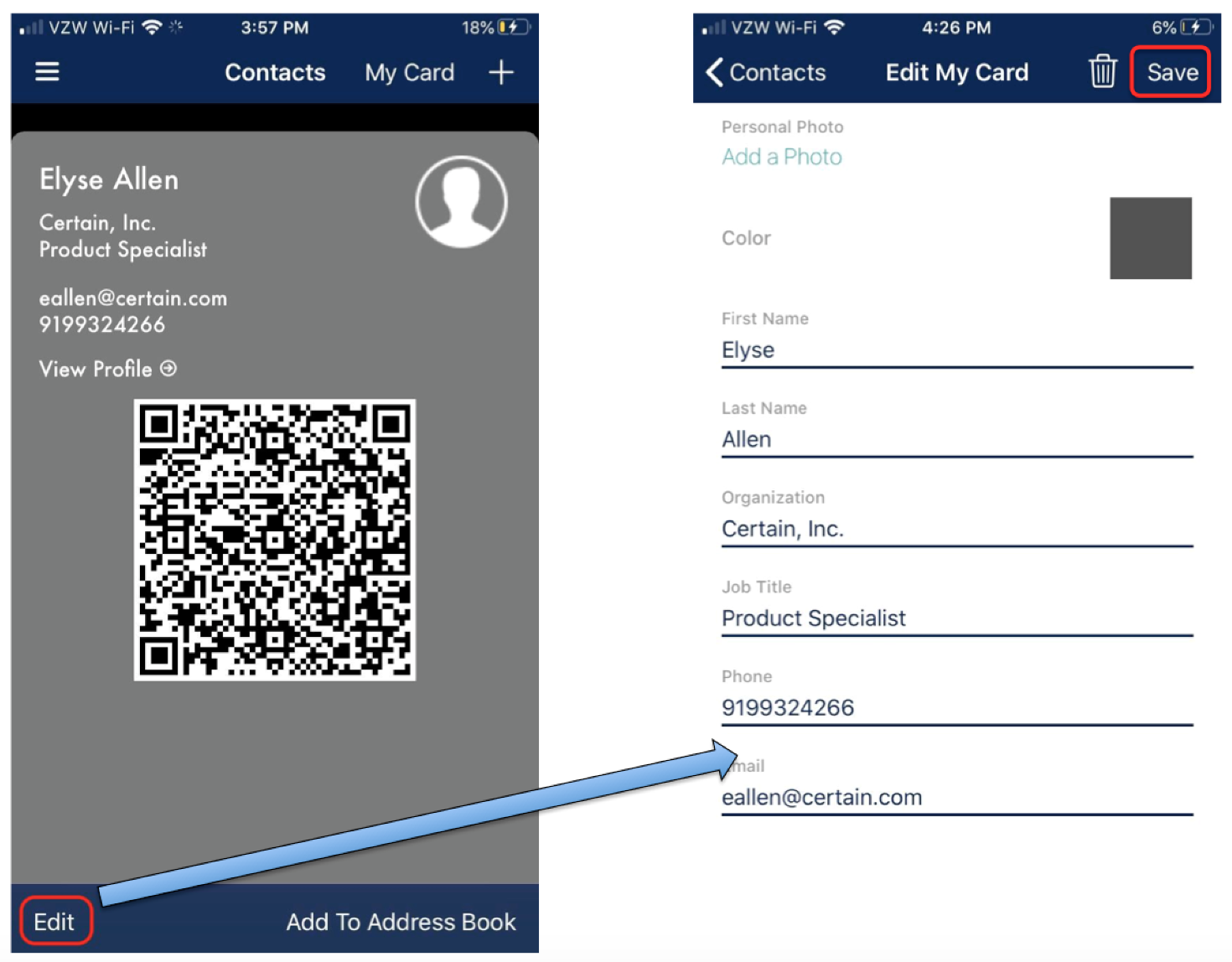 NOTE

: Changes an attendee makes to their My Card are NOT connected to their Attendee profile on the app. If the attendee wants to edit their Attendee profile on the app, they must do so by tapping on their login email address at the top of the app's navigation menu, then tapping "Edit".
The attendee can click the + icon at the top of the screen to open the in-app camera, and point it at another attendee's device to scan the QR code on their "My Card".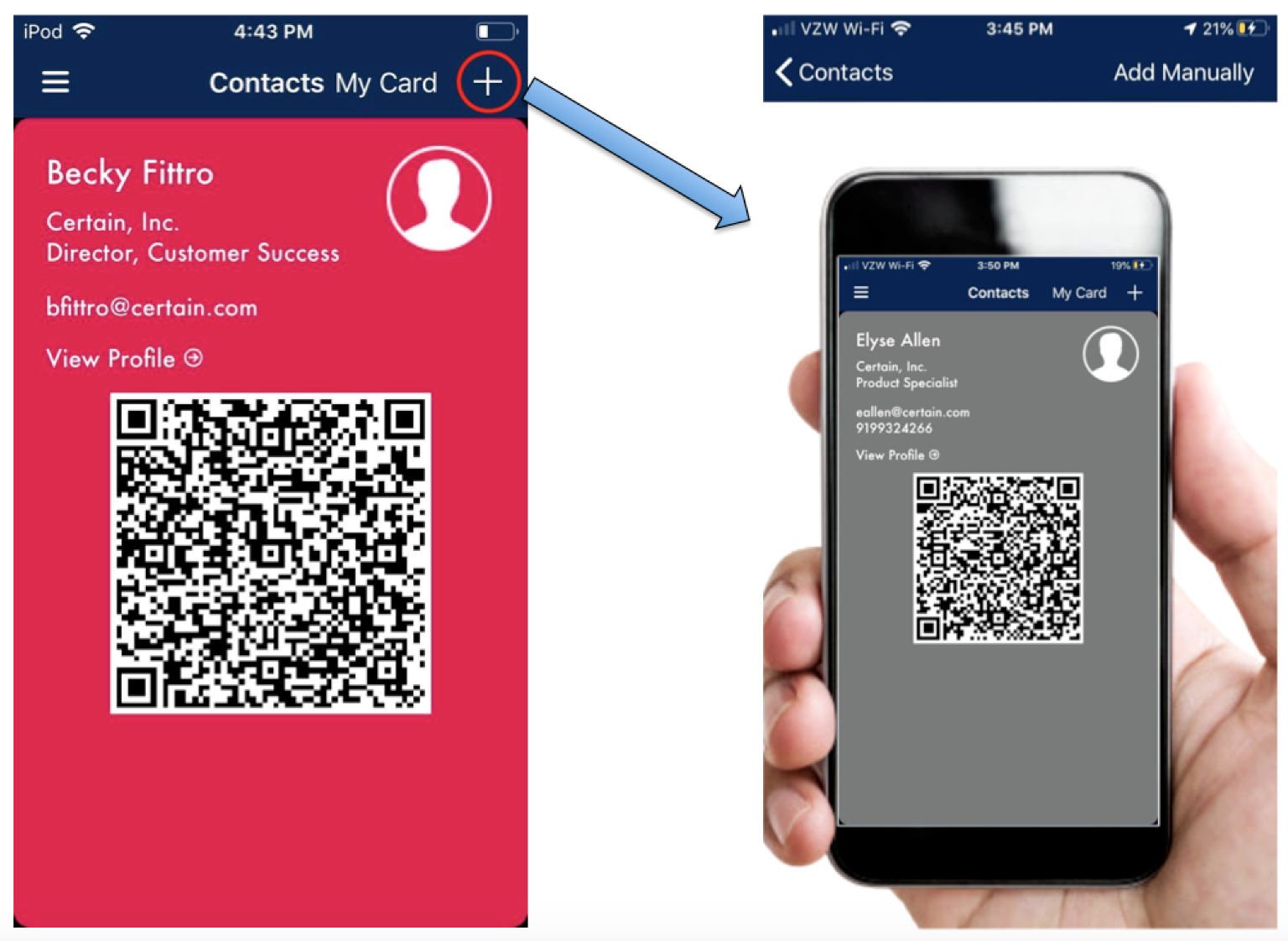 Once the contact has been scanned, the attendee can make any edits to the contact information (including adding notes in the "Note") field, then click Save.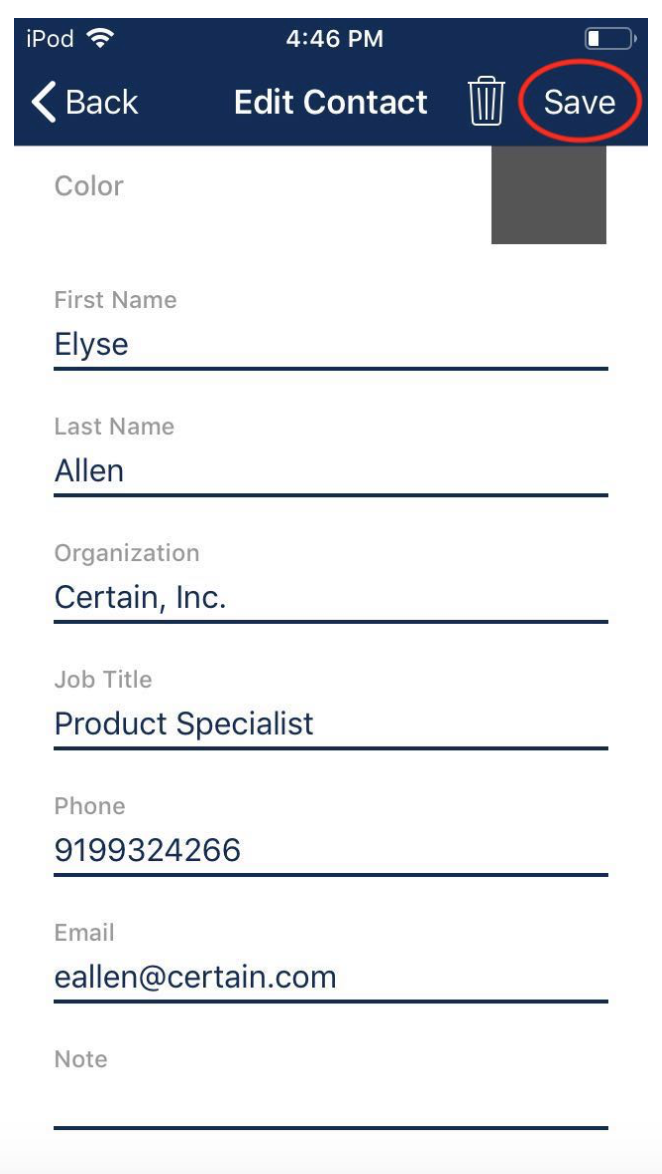 Optionally, the attendee may select a contact card they have collected, then tap "Add to Address Book" to save the contact's information to their device's address book.